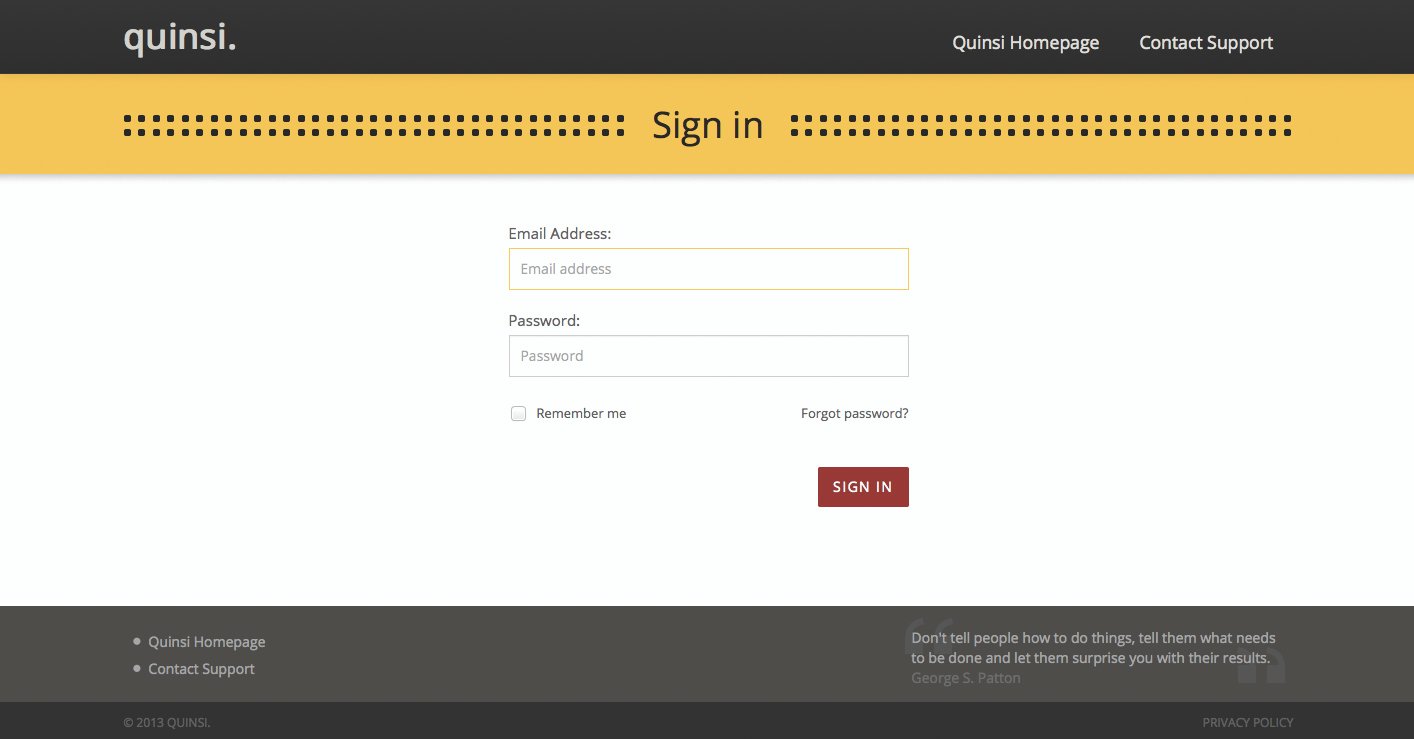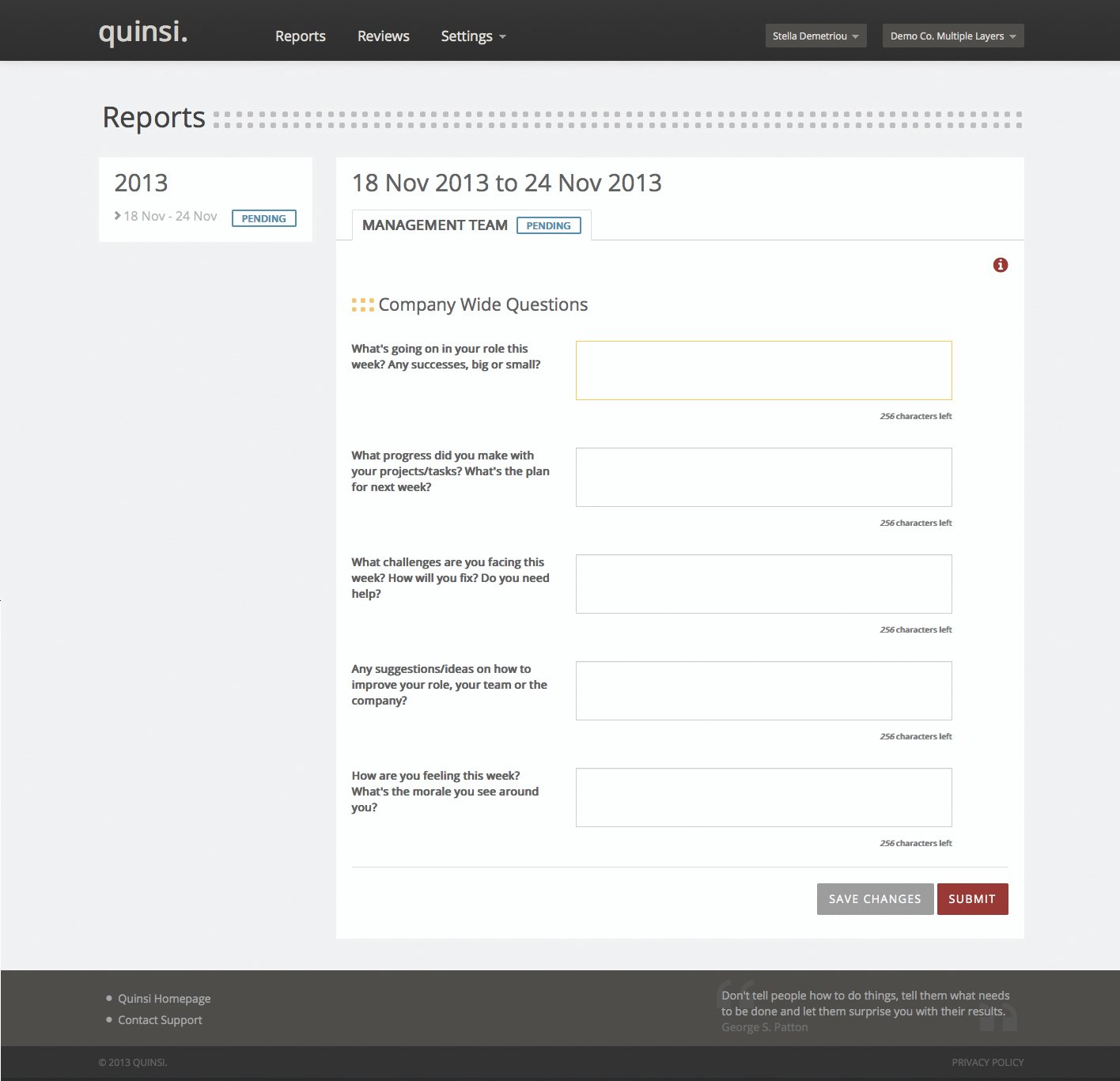 Client:
Dexterity Solutions
Category:
Web Application Design
Description:
Quinsi is a corporate reporting tool that gives managers the ability to monitor the pulse of their teams and employees the opportunity to voice their ideas, through weekly, customized questionnaires.
An app by Dexterity Solutions.
My responsibilities were to improve and expand, where needed, the existing design and ensure style compliance throughout the application.