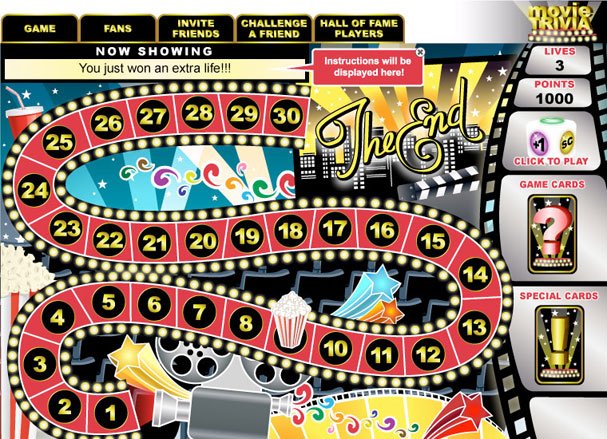 Employer:
Thiinkle Ltd
Category:
Facebook Game Design
Description:
Do you know everything there is to know about movies?
Test your knowledge with this classic trivia game!!
I designed the game graphics and layout, as well as the flash effects and a flash banner I created to promote the game.
Unfortunately this game is no longer online.